i'm a little bored cause the server is down, so i gonna post some of my screens ;D
That's a really old screen from C4 when we got our first castle on Fortuna.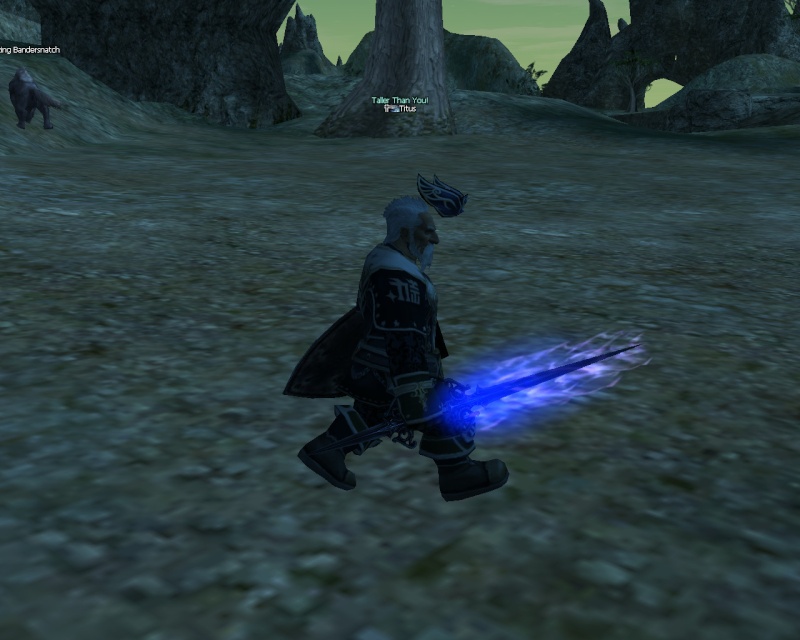 Titus - My notorious C4 dwarf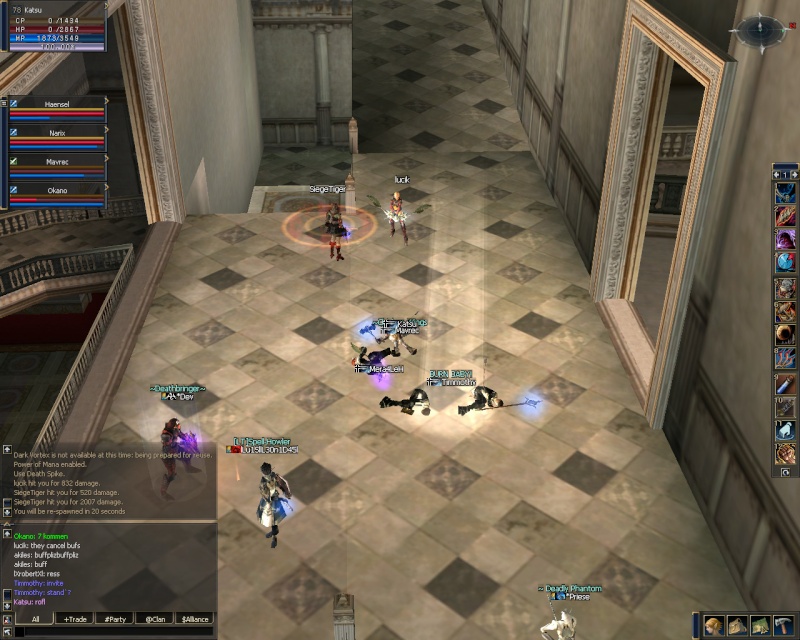 Getting spawnkilled by our friend SiegeTiger who left the clan during siege.
But we didn't lose it, nevertheless. :>
A saga begins xD
I love this pic =D
We lost Aden in the meanwhile because of a break but got it back immediately.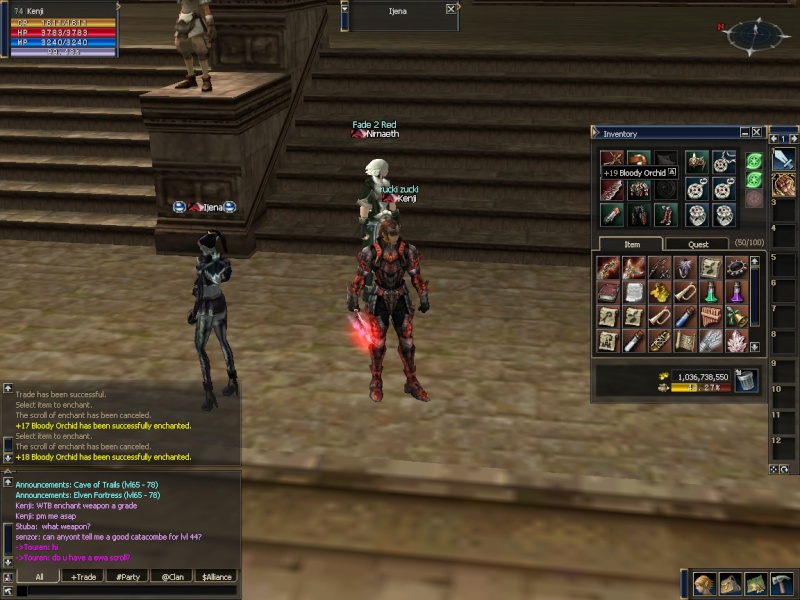 Deathchanting before our break till C5. It broke from +19 to +20

My first Char in C5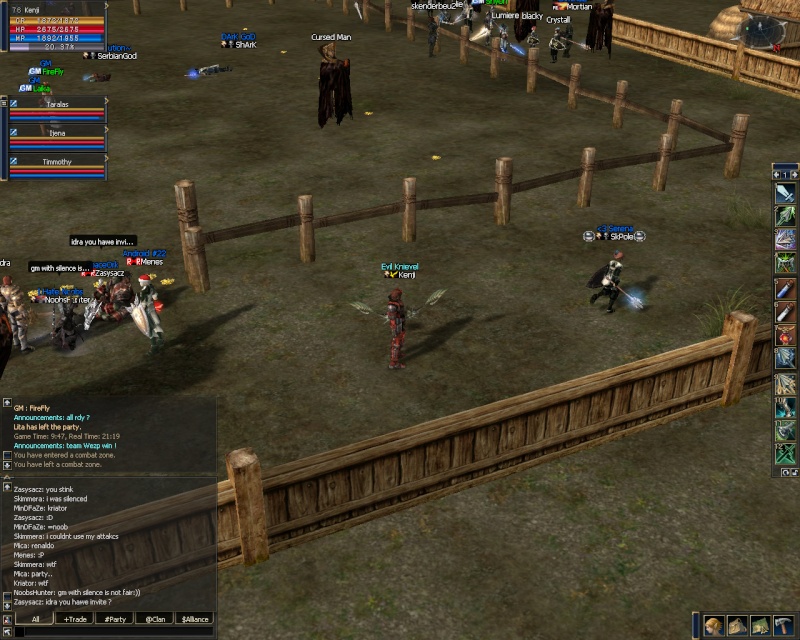 Look who's in the left part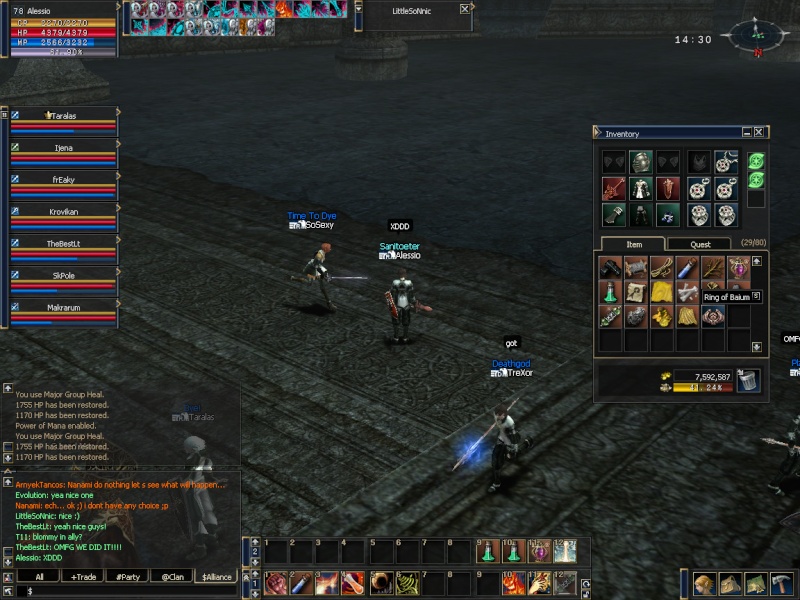 The first Baiumraid. Who got the ring? Mee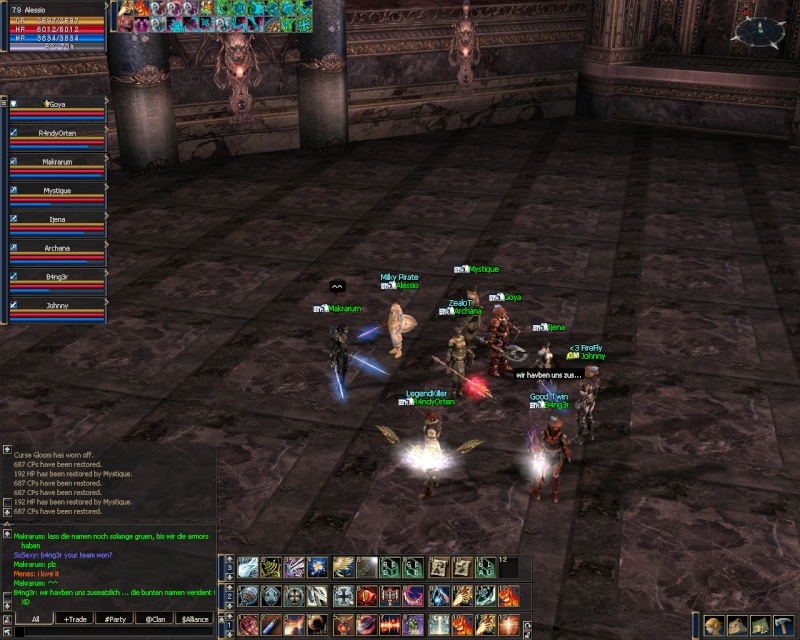 Best event on Fortuna ever IMO.
Getting zerged infront of Goddard

Getting ready to stike back =D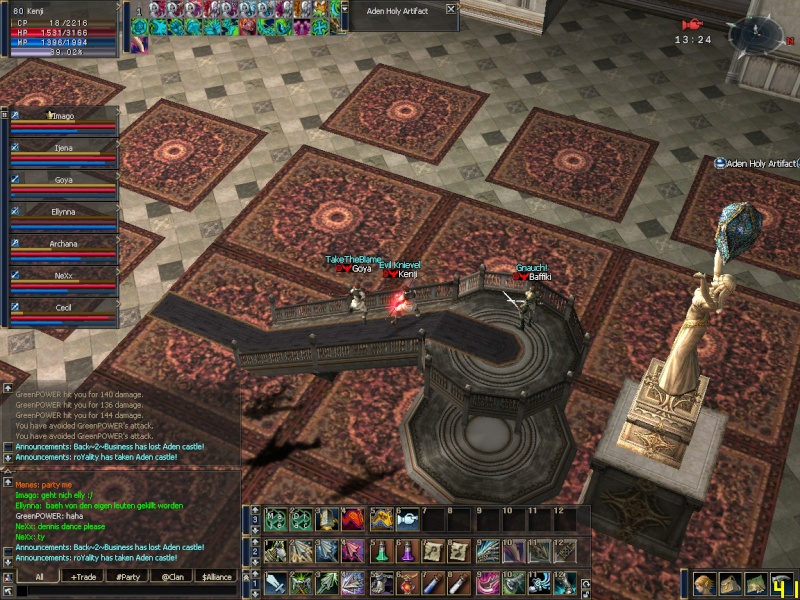 We successfully got it but gave it to the polish clan.
My Marriage
I think B2B needs some glasses

They didn't see us entering the castle.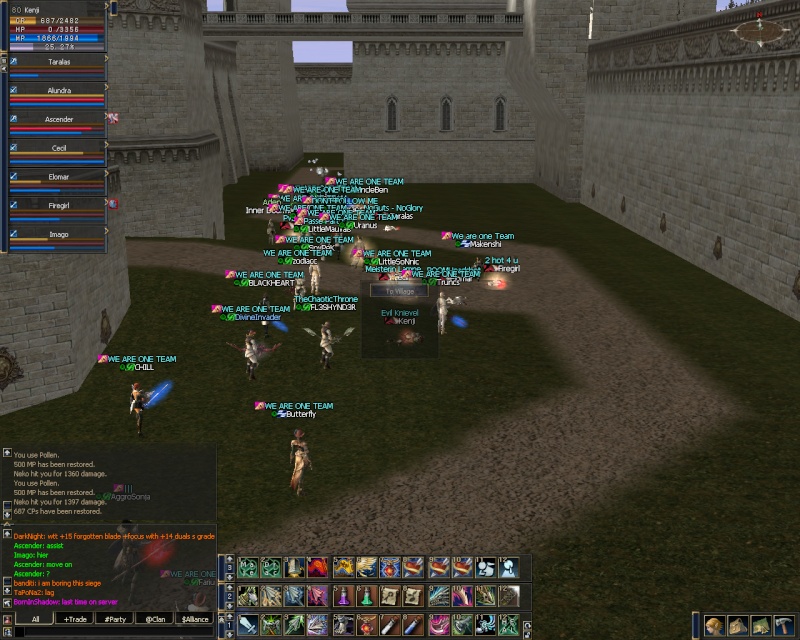 But don't halloo till the siege is over

zerged again >_<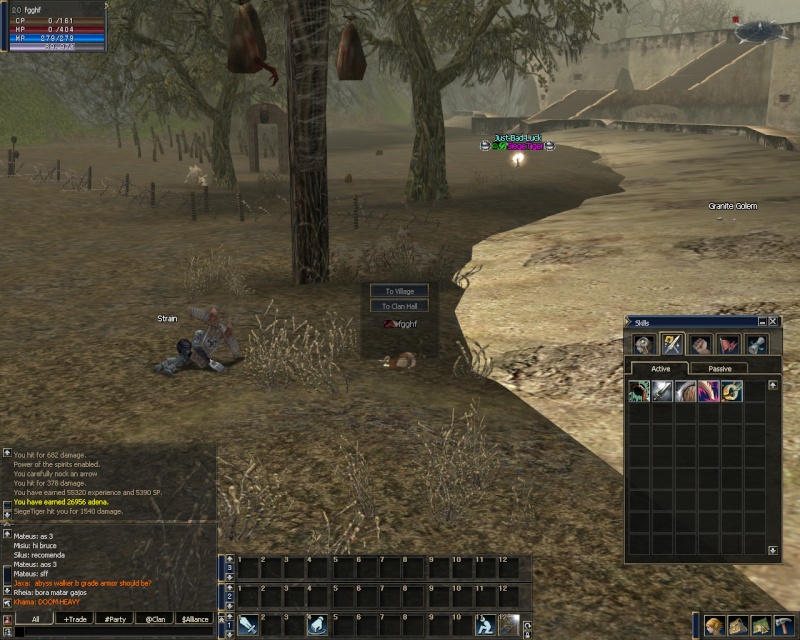 Siege's way of getting PVP-Points.

That's all, I hope you didn't fell asleep xD